Categories
CMAC offers membership opportunities to cemeteries and suppliers of products and services to cemeteries:



Cemetery Membership

Available to cemetery properties.

Available to providers of products and services to cemetery properties. 



Benefits
Our membership is comprised of 150 cemeteries and funeral homes of all types; for-profit, not-for-profit, religious and fraternal. 
Members find a number of our membership features to be beneficial, including:
Networking opportunities

 

including two statewide conferences, site visitations, holiday dinners, and program committee activities.
Pro-active

 

governmental advocacy

 with professional representation 

on state legislation and regulations addressing our industry.
A group program that provides

 

workers compensation insurance

 

with cost savings as well as safety education and materials.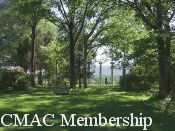 Cemetery and Mortuary Association of California
925 L Street, Suite 260
Sacramento, CA 95814
P 916.441.4533
F 916.441.3520