Spring 2018 Edition - May 17

CMAC has published for our members the new edition of our newsletter with 36 advertisement-free pages of timely and informative content including an interview with CMAC President Paul Goldstein, three legal briefs on key issues, updates on numerous pending and new laws, photos from our recent events and a warm welcome to our new members.




Timely, Pertinent Information

CMAC endeavors to provide our cemetery and associate members with news and other information that is timely, informative, and useful.

Information is disseminated through periodic newsletters, as well as emails and bulletins. Members also share information through the CMAC Interment Reporter publication.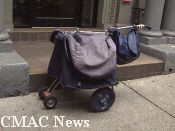 Cemetery and Mortuary Association of California
925 L Street, Suite 260
Sacramento, CA 95814
P 916.441.4533
F 916.441.3520